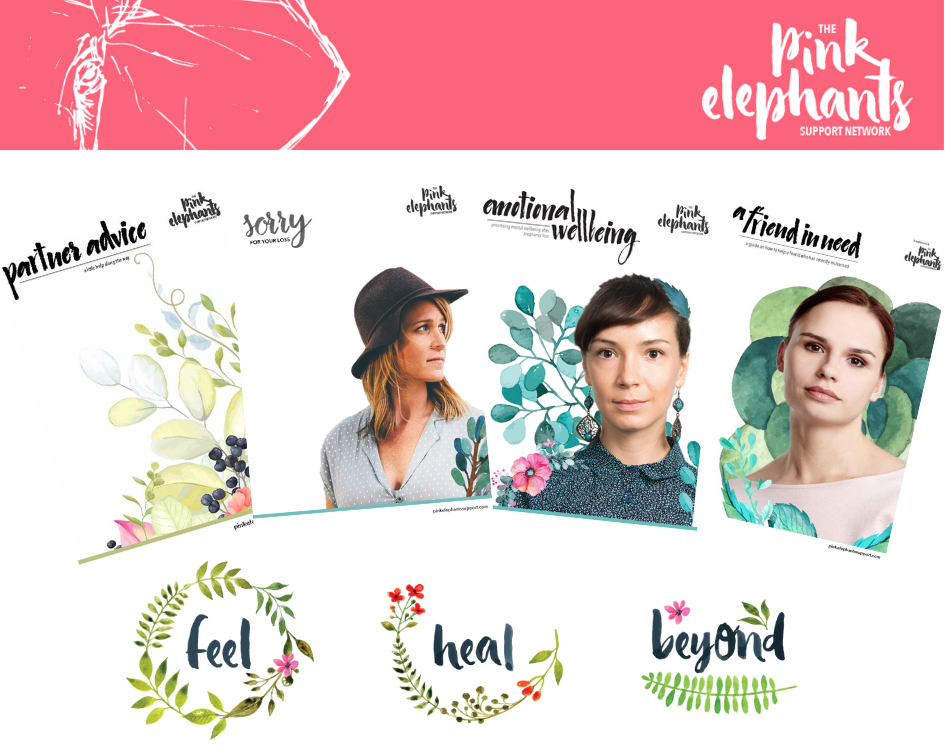 The Pink Elephants Support Network is a not-for-profit that provides information, resources and evidence-based support for individuals, their partners, and families who have experienced the trauma of miscarriage and early pregnancy loss.
Early pregnancy loss can be a traumatic and isolating experience for mothers and their families, with long-term impacts on mental health. The Pink Elephants Support Network was founded in 2016 to meet an unmet community need and provide tailored support pathways for grieving parents.
The Pink Elephants provide a range of services, including emotional support resources, online support communities, bereavement support groups (six-week personalised online programs), and workplace support programs to support their employees through periods of parental grief.
Needed: appropriate digital solutions 
Online support communities currently meet on closed groups through social media platforms. These communities address the different needs women and their families experience during early pregnancy loss.
One of the challenges Pink Elephants faces using this approach is the inability to capture data about their beneficiaries and their support history. Additionally, the platform's algorithm can market pregnancy and baby-related products to participants – a highly inappropriate and triggering experience for the group's audience in what is supposed to be a safe space.
Using social media to facilitate support groups has become untenable for Pink Elephants. They are unable to provide adequate care in this kind of environment.
Dedicated tech support at every step
Pink Elephants' Co-Founder & CEO, Samantha Payne, and National Partnerships Director, Amanda Tipping, approached Infoxchange through the Digital Transformation Hub (DTH). Sophie, our DTH Consultant, facilitated a series of workshops with Pink Elephants' staff to understand their problem and develop clear outcomes, benefits and requirements for a digital upgrade. Sophie collated the information into a presentable pack for Pink Elephants' board to consider.
With the board's approval to proceed, Sophie reviewed over 40 systems while considering the most appropriate solution for Pink Elephants' requirements, budget, size, resources and organisational growth in the coming years. The research process resulted in a shortlist of suppliers.
Sophie supported Pink Elephants through the procurement journey and helped develop a Request for Information paper for distribution to each supplier. She also guided the Pink Elephants team through the demonstration meetings and supplied templates to score each supplier and help ultimately select one.
Tech that empowers impact
Throughout the process, Sophie provided guidance and developed a project implementation plan considering resource and budget constraints. Pink Elephants now have a trusted project manager and a three-year phased implementation.
"We're a small team with only five part-time staff. We couldn't have selected the right system without the DTH's support. Sophie helped us to have the right conversation with the right suppliers at the right time to get the right outcomes," Amanda says.
The support from the DTH over an eight-month engagement saved the Pink Elephants team enormous time and resources. With the implementation of the right digital solution, the organisation has brought to fruition its vision of providing safe, secure support based on individual bereaved parents' needs.
Amanda describes the support provided through the Hub as unwavering. "The DTH's team was always available to support. They immersed themselves within our business, wanting us and helping us to succeed, not just to tick a box or complete a deadline," Amanda says.
With the support provided through the DTH, Pink Elephants are now on the right path to collect their data and reduce poor mental health outcomes associated with pregnancy loss by developing more personalised support. By identifying areas of need and more accurately capturing their impact, they will now be in a stronger position to secure future funding and improve the organisation's sustainability.