IT Management
Digital strategy/planning, governance, budgeting, run activities and disaster recovery/business continuity
Need More Expertise?
We have experts who can give you more tailored advice. Book now for a 30-min session to get key questions answered.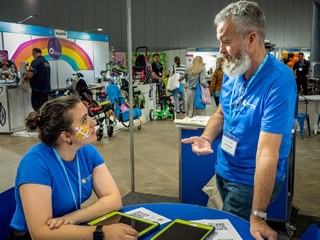 Cerebral Palsy Network
Read how the network has become more efficient and increased their reach through a comprehensive IT strategy.

Guide
What constitutes advanced IT management (digital strategy and governance) and what to do to get there.

Guide
Learn about the responsibilities of a Digital Technology / IT Steering Committee and how to set up for success.

Guide
We like to think that innovating should be easy. There's an expectation that an idea can be so great that implementation is simple. But the reality is there are critical steps between ideation and implementation that should not be overlooked or rushed.