Cancer Wellness Support fosters a culture of innovation by encouraging staff to think laterally and develop their own creative ideas and projects within and outside the scope of their expertise. 
By being willing to take risks and adapt, the enterprise has transformed from one with very limited technical adoption to an organisation that is thriving through the technology it has put in place.  
This case study describes how they have gone from good to great.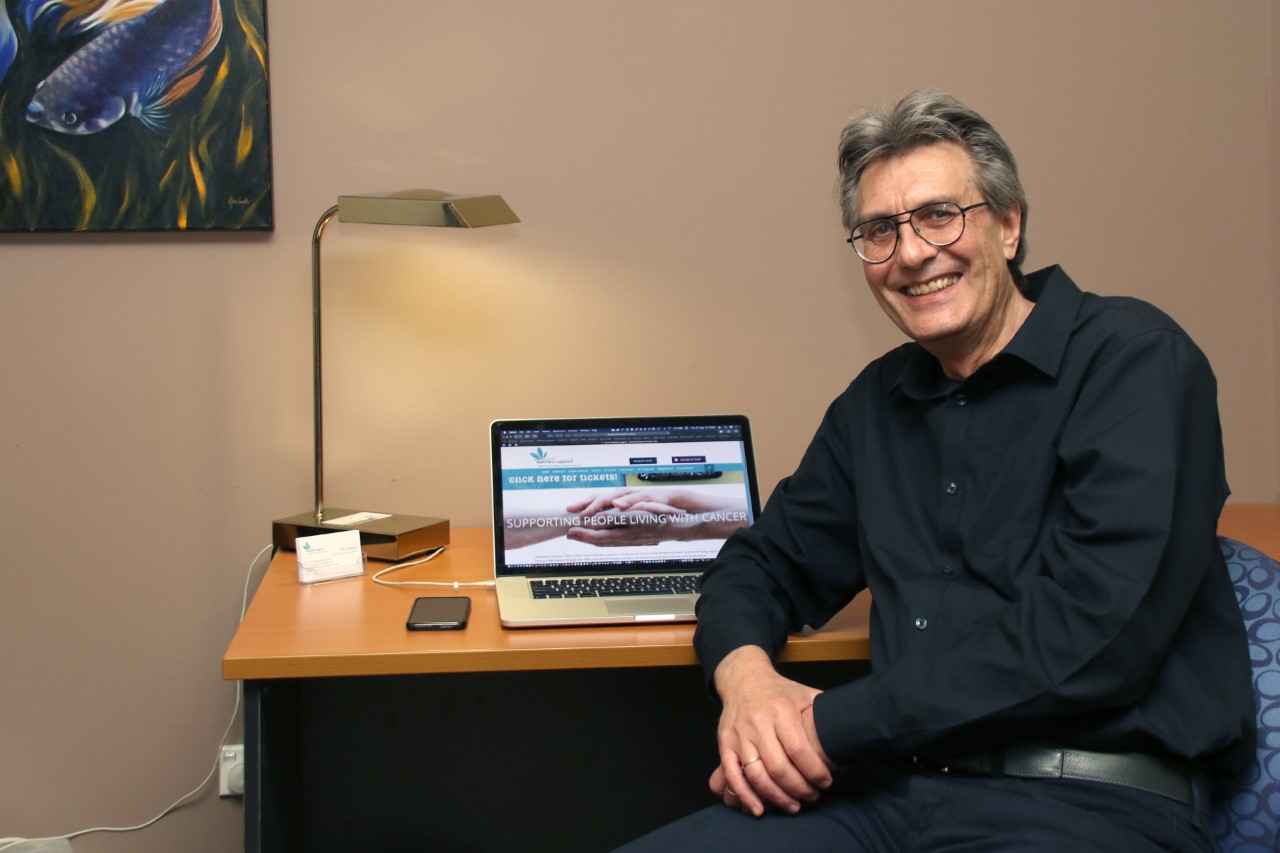 Pre-digital transformation
The organisation was founded 15 years ago with a mission to give people undergoing cancer treatments, their carers and families access to complementary therapies such as yoga, art therapy, counselling and over twenty other services. Last year alone almost 6,000 subsidised therapies were provided to 760 members throughout the Blue Mountains and Penrith Valley regions in NSW.
Cancer Wellness Support is funded primarily via its two op shops, as well as fundraising events and donations from the community. Two years ago, it was providing services in a very analogue way. They had a basic website, a couple of scarcely used Facebook pages and an outdated "ODB" database system for managing its membership.  
Vent Thomas, Marketing and Systems Manager says, "No one could remember what ODB stood for so they just called it the Old Database." 
Tracking membership renewals was particularly challenging, as was extracting reports. It would take one staff member a week each month simply putting essential reports together. 
Vent was employed to find a new database solution that would increase efficiencies in the annual renewal process. To do this, he first focussed on identifying the problems he was trying to solve and what the organisation really needed from a new system. Key requirements were: 
to be able to automate reminders and renewals in order to reduce the administrative overheads 
to increase security of data 
to increase the access to, and utility of, data, especially for reporting purposes 
to have great support, eliminating the need to rely on expensive developers 
be flexible enough to be adapted without having to 'hack' it. 
The solution
With clear requirements in place and a very tight budget, Vent considered a number of purpose-built solutions and landed on a flexible CRM called ActiveCampaign.
In addition to meeting all of the original requirements, Vent has been able to use the system to: 
manage the membership portfolio with automated renewal reminders and tracking 
automate the membership intake process.
run surveys with members and op shop customers. 
manage donations.
manage fundraising event bookings.
record volunteer hours.
track therapy deliveries across the membership. 
manage therapist invoicing.  
"Part of our success has been that we know we can't custom build something, so we have been able to look at a system and make it fit into the workflows we need to run the organisation", says Vent, who is not a developer.  
He simply took the time to understand what was available natively in the system and got creative with it. 
Part of Cancer Wellness Support's business is administering the fifty therapists who provide services to clients undergoing cancer treatment. Through ActiveCampaign, Vent has not only been able to set up their logins and payments but is also able to utilise the data from the system to improve services. 
"We can use the data to see, for example, if one therapy is not being taken up, we need to do something about that by adding some information to the next Member newsletter, or have individual conversations with our clients to understand why," says Vent. 
When COVID-19 hit in 2020, the ops shops needed to close. Vent pivoted quickly by setting up a Shopify store and volunteers spent days (socially distanced of course!) photographing items and adding them to the online store.  
The shop now has a projected $50,000 p/a turnaround and, according to Google and Facebook reviews, is one of the best online op shops of its kind in the country. As of July 2021, the online Op Shop ships nationally.
With some investment of his time, Vent updated the look and feel of the Wordpress website, added videos to the homepage and a chat widget. Chat has proved particularly valuable in making connections with cancer patients who are interested in finding out more detail about the services on offer. 
"Our website has been updated to be more impactful, take donations, allow visitors to chat directly with us, promote all fundraising activities and better encourage interaction with us", Vent says. 
COVID produced an unexpectedly positive side effect through increased understanding of QR codes among the public, which Vent has leveraged to use them for marketing. When scanned, the codes prompt a choice between 'How can we help you?' and 'How can you help us?' funnelling the two main reasons people interact with the organisation to more information in a simple, low-cost way. Go to www.help.cancersupport.org.au to take a look. 
Digital transformation impact
The impacts of the technology implemented have been far reaching: 
Social media followers on both Facebook and Instagram have increased by 400%, allowing the organisation to better inform and stay in touch with their community.
Approximately 300 person-hours have been saved per month, which can now be spent on servicing clients 
Accuracy of data has increased by 70%.
Staff stress levels have reduced dramatically, particularly because reporting is now fully automated. 
Revenue from donations, fundraising events and op shop sales have risen by 25%.
Renewing membership is now easy and convenient through secure online renewals.
Staff, volunteers, therapists, clients and carers are now kept up to date with information, news and communications through the new EDM system, allowing for greater connections.
Cancer Wellness Support is now seen as an exemplar for other organisations, evidenced by a large increase in requests for partnerships and joint ventures. 
Advice for other not-for-profits
We asked Vent what advice he would give to other not-for-profits who are thinking about making changes to their digital capabilities. 
Give yourself the luxury of time to consider what you really need and to look at any system you are considering in-depth to understand what it can do. Then you only need to do it once, and do it right. 
Know what you want and make a plan. And make the initial draft what you would want if budget was not an issue. And then work to that within the capabilities and resources that you have.  
When you find the right platform, make sure it has good support. 
Ideally employ someone in-house who can help you make the transition. If you use consultants, you still need someone internally to give them a good brief, give feedback, review and test and so on. 
Engage your community, talk to people, get advice. You can do that for no cost, just an investment of time. 
"It can seem overwhelming at first. But – you eat the elephant, one bite at a time," says Vent. 
Read next