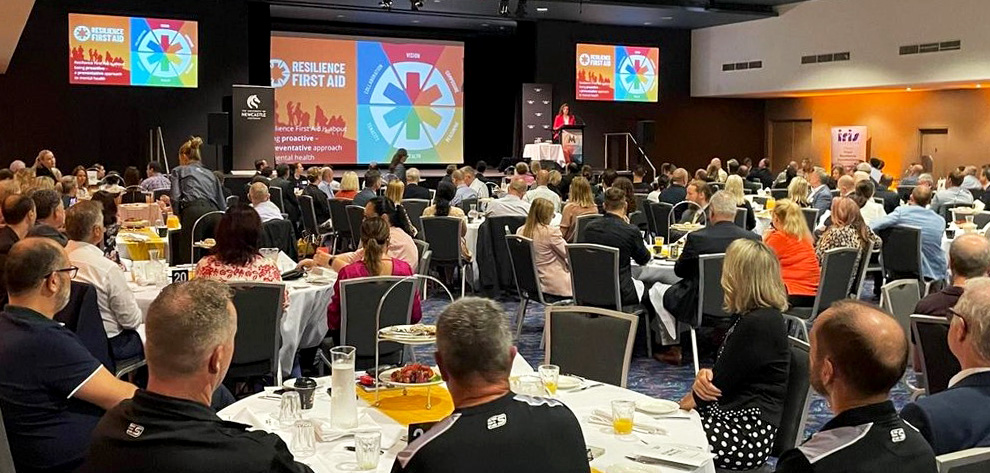 Iris Foundation is a not-for-profit delivering early intervention and suicide prevention services for communities on the New South Wales Central Coast since 2016.
Iris Foundations provides various services, from pre-adolescent workshops to adult training in Resilience, First Aid and Mental Health First Aid, as well as women's network groups. They also offer support to other organisations working in the same space.
As a small not-for-profit with only seven employees, Sue Liptrott, Iris Foundation's executive officer, does all the administrative work on top of her management responsibilities. Sue likes to keep up with the latest technological changes and IT developments as it helps her stay on top of things in a rapidly changing tech environment.
When Sue heard about the IT Strategy on a Plate course through one of Connecting Up's newsletters, she thought it was a good learning opportunity and signed up for it. She was thrilled to learn her organisation won a scholarship for her to participate in the course.
Sue says the main reason she joined the IT Strategy on a Plate course was to keep herself up to date and to be on top of the ever-changing IT landscape as an executive officer who does most things in the organisation by herself.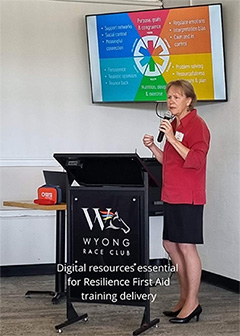 "I like to keep myself skilled up, and I thought the course could help improve areas where our systems might have been deficient and help me with further training and support," Sue says.
IT Strategy on a Plate provided a comprehensive structure and service map for Iris Foundation. It helped develop a future vision for critical areas where Iris Foundation needed to improve. It also helped Sue learn about terminology and keep pace with the latest technological solutions.
Sue felt comforted and very encouraged that, as a small organisation, they were doing well and were on track with technology best practices in their day-to-day work.
"Reza Torkman, the course trainer, was amazing at taking the time to help me understand what different terminologies mean (like blockchain). Having access to his expertise and knowledge was very important for us," Sue says.
Some of the strategies and plans for Iris Foundation that came out of the course were:
Implementation of a financial system
Using MS Teams and SharePoint for the board as part of board management
Implementation of an HR management tool
Improving cyber security practices
Upgrading the CRM system
Sue says the most significant obstacle when implementing any change is time. Most people in the team are training facilitators, and having to organise mission-critical events such as World Suicide Prevention and Mental Health Week events from August through to October makes these months very busy, leaving little time to focus on delivering new tech initiatives.
Just a few months after completing the IT Strategy on a Plate course, Iris Foundation is on track with implementing most of the strategies, with some needing a more significant time investment planned for the near future.
Advice for other NFPs
Sue's advice for other not-for-profits who are thinking of developing an IT strategy for their organisation is:
You'd never take the time to look at your IT unless you did a course like this. IT is vitally important to what we do now. We cannot function without IT, and it's becoming more complex and necessary, so it's essential to take the time to do it.
The course is very comprehensive. The first thing we did at the start of the course was to analyse organisational practices and where IT slots into them, like a service map or business plan. The whole process was very informative and impactful. You'd never take the time to do this work with your organisation unless forced into it.
Always having a forward plan is crucial. This helps you know where and how to improve.
Having the expertise of someone like Reza and his team to guide you in your path is extremely valuable.
When we asked Sue about which part of the course she enjoyed most, Sue said: "Assessing what our organisation does upfront through mapping and identifying areas where IT can help was so powerful.
"I also liked the flow of the course overall. Identifying where we needed to improve was easy, but also recognising what we're already doing well in our organisation was encouraging."
Visit the IT Strategy on a Plate course page on the Connecting Up website for more information or to register for the next cohort.