Hornsby Ku-ring-gai Women's Shelter (HKWS) relies on the generosity and support of the people and organisations in the local community for most of its operational funding. But when the COVID-19 pandemic hit, they had to drastically rethink their usual face-to-face fundraising activities. 
A small, innovative team of volunteers pivoted quickly to create a hugely successful social media campaign called the "Safe Place Appeal". The campaign not only met, but far exceeded the organisation's fundraising target more quickly than anyone thought possible. 
It was so good, in fact, that it was nominated for Best Social Media Campaign at the Australian Not-for-Profit Tech Awards.
HKWS President Louise McCann says what made the campaign so compelling was, "It was run entirely by volunteers whose hard work made it a success."
Before the campaign
HKWS has been providing temporary accommodation and support services to women fleeing domestic violence and experiencing homelessness since 2015.  
HKWS is housed in a rented premises which is dilapidated and not fit for purpose. The lease expired on the property and the charity was in desperate need of a permanent, secure home to continue fulfilling demand from women seeking support.  
Unfortunately, there was a $200,000 shortfall in funds to purchase the home they needed.  
The solution
The team chose Chuffed as as a fundraising platform to conduct its Safe Place Appeal. The platform made it easy to monitor the campaign's effectiveness through detailed data about who was engaging with it.  
Value for money and return on investment were front-of-mind when investing in this technology and strategy.
"It's quite easy to see whether you are getting a return on investment or not from a social media campaign," says Louise.
Chuffed enabled HKWS to implement a 'test and learn' approach using different messaging and multimedia to see what resonated best with audiences. Campaign content was adjusted accordingly. 
HKWS received support from Bendigo Bank Turramurra and Lindfield branches which donated $20,000 and assisted with advertising and marketing throughout the campaign.  
Marketing Agency Zantzoo also contributed its efforts pro-bono to create images used in the advertisements to make sure it looked cohesive and professional.  
The campaign was run over 13 days in the lead-up to the end of financial year, creating a sense of urgency. The content was positive, engaging and updated the community on progress towards the goal.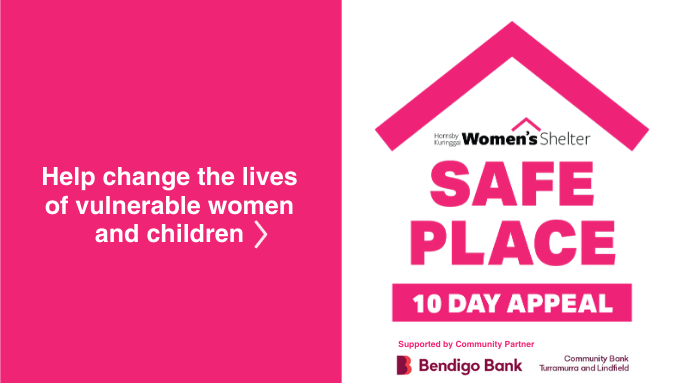 Chuffed promoted the ads across Facebook and the Shelter team also promoted content across its existing Facebook, Instagram and LinkedIn accounts and through email direct marketing to its database of supporters in parallel.
Crucially, Chuffed's databases enabled HKWS to reach new audiences. 
As part of the campaign, a landing page was created to accept and manage donations automatically through payment services like PayPal and Stripe. It connected to the organisation's existing Mailchimp database so that people who made donations were added (with their permission). 
In addition to the campaign, the organisation also invested in redeveloping their Wordpress website, giving volunteers confidence to start utilising Search Engine Optimisation (SEO), Google Analytics and Google Ads more effectively. 
Campaign impact
The campaign's cohesive strategy and intensive schedule raised an impressive $196,000 during the 13-day appeal, enabling HKWS to purchase a permanent location at the end of 2020.  
The Chuffed ads were seen by more than 135,000 people and resulted in an additional 630 people being added to the mailing list. 90% of donations came from new supporters recruited through the wide-reaching campaign. 
Ms McCann said the long-lasting benefits for HKWS are not just those measured in numbers; staff now have a greater openness to innovate and try new things.  
"There is an understanding now that you can look for supporters and donors through numerous and different pathways," Ms McCann said. 
The campaign was so successful that HKWS used a similar strategy for its 2021 end-of-financial year campaign called "Safe & Sound", which raised funds for urgent repairs, renovations and compliance works to make the new HKWS premises "Safe & Sound".  
 
Advice for other not-for-profits
HKWS offered advice to others on how to use technology more effectively and be more innovative: 
Understand the data you have in your ecosystem, where it comes from, how it applies and how to use it. Data is one of the most under-utilised assets that not-for-profits have. We all have data about who our supporters are and who our donors are, but we do not necessarily use it well to make good, informed decisions.  
Put yourself out there, try it. Fail fast. There is a lot to be said for Agile delivery in a not-for-profit environment. I think the concept of a minimal viable product is a good one – just having something sometimes is better than nothing, it can still deliver reasonable return and allow data to show how it should develop and grow. 
Read next