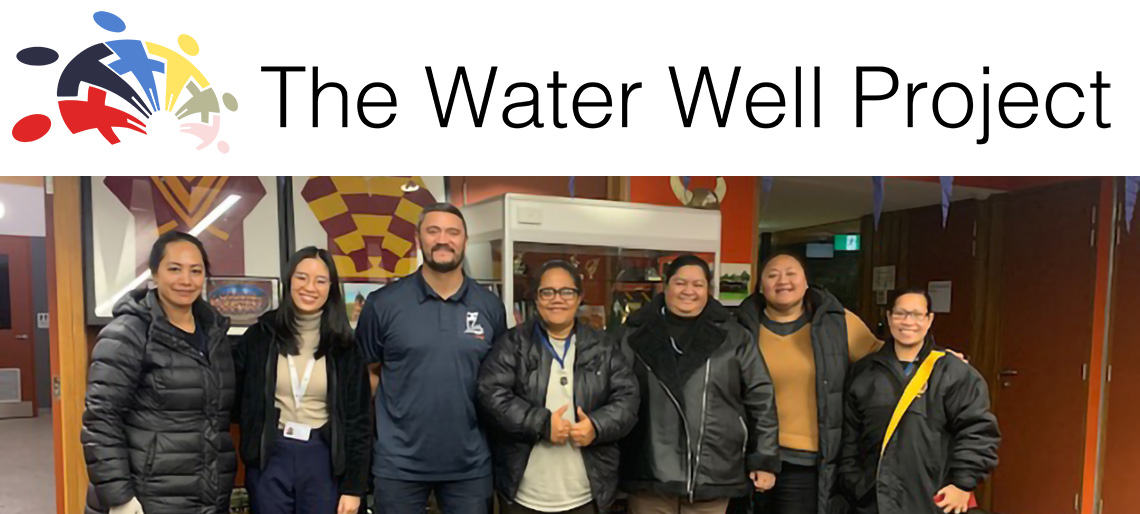 The Water Well Project is a not-for-profit organisation that aims to improve the health and wellbeing of migrant, asylum seeker and refugee communities by improving their health literacy. Their vision is for all people in these culturally and linguistically diverse (CALD) communities to achieve equitable access to healthcare.
Along with over 60 partner organisations, The Water Well Project delivers free, interactive health education sessions facilitated by volunteer healthcare professionals.
The Water Well Project was founded in 2011 and, to date, has delivered more than 1,000 health education sessions with the support of over 800 volunteer healthcare professionals to over 16,000 community participants.
The Water Well Project team have been using multiple digital systems to manage their education sessions (typically more than 200 per year), their pool of active volunteers, a database of community partners and their various fundraising activities. Some of the many systems being used from day to day included Mailchimp, multiple Microsoft Excel spreadsheets, Slack and Monday.com.
While these systems have worked, they were inefficient and required hours of manual administrative work and data manipulation. These systems were also a potential security risk in housing organisation and volunteer data.
The Water Well Project's CEO, Suzie Bratuskins, had been looking for a customer relationship management (CRM) system as a central hub to coordinate all the organisation's activities, secure funds, and better manage volunteers and stakeholders.
How the Digital Transformation Hub cleared a path to the right solution
Suzie discovered Infoxchange's Digital Transformation Hub through the Connecting Up monthly member newsletter. She visited the Hub website and connected with Sophie, one of the Hub's consultants.
Sophie guided The Water Well Project team in the system selection journey by sharing tools and resources to help create a structure, identify needs, and prioritise options based on the organisation's budget and timelines.
"The Digital Transformation Hub saved me so much time and set us up for success with professional and comprehensive documentation such as the request for information (RFI), assessment matrix and recommendations of who to approach for demos once we had outlined our requirements," says Suzie.
By providing recommendations on tools and through a rigorous process, the Digital Transformation Hub helped The Water Well Project team ensure they followed due diligence processes and felt confident in selecting the CRM system most suitable for their needs.
"Having an expert familiar with different platforms involved in the selection process gave us confidence that we have not missed a vendor during this process. It also saved us a lot of time to find the best platform suitable for our requirements as our organisation grows in size. It is an invaluable professional service," says Suzie.
The Digital Transformation Hub's advice helped increase efficiency and sustainability
Sophie's advice positioned The Water Well Project to make a confident decision when choosing the right CRM. It empowered them to achieve their intended outcomes and have more impact on the communities they serve by improving their efficiencies.
The new CRM system allows The Water Well Project to streamline and automate processes, including the volunteer journey from onboarding to facilitating health education sessions. It also enables the team to engage more effectively with volunteers and acknowledge their contributions, increasing volunteer retention and giving the project administrator more time to coordinate logistics to enhance program delivery.
The organisation is now well-positioned to better understand its key stakeholders with an enhanced customer experience strategy and stakeholder mapping to capture potential future donors. By implementing a regular giving program and providing a wide range of donation methods, more donors can donate, increasing the organisation's future sustainability.
On top of all this, having a modern CRM improves the organisation's cyber security by offering better data protection.
To get started on your digital transformation journey, book a free session with one of our consultants today.