Most Australians believe multiculturalism is good for the country, and those perceptions would not be possible if people were not being made aware of the many benefits that come from migration.
The Settlement Council of Australia is the peak body for the Australian Settlement sector. Former Chief Executive Officer, Nick Tebbey, says, "Our role is to ensure good collaboration and capacity building that puts migrants in the best position to make a positive social and economic contribution to Australia. If we are not seeing and sharing the social and economic contributions that migrants make, then we don't receive the support we need."
It's critical that people respect the communications the organisation produces and being able to put high quality reports and submissions together using the latest software and technology is vital to achieving that.
Settlement Council needed significant technology uplift to create and manage reports, communications and campaigns to keep building positive public sentiment and investment.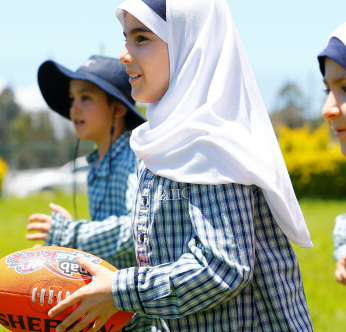 Pre-digital transformation
As the peak body for the Australian Settlement sector, the Settlement Council is one of the most important advocates for, and supporters of, newly arrived migrants.
Pre-transformation, budget would not allow the organisation to get the Microsoft and Adobe technology products that they needed. They were working with limited user licences and lower quality applications which would affect the quality of messaging about migration if not upgraded.
The solution
Firstly, the organisation leveraged Connecting Up's Donations and Discounts program and was able to access Adobe's Creative Suite and Microsoft's Office 365, both of which have transformed the business through staff having the right tools to create compelling communications and tell the stories of migrants in a visually engaging way.
Secondly, staff have access to training through webinars.
"One of my staff members recently completed a social media boot camp series, which she said was really valuable. This has equipped her with a strategic approach to social media, which is really beneficial", Nick says.
Digital transformation impact
Nick also says it made a huge difference to work with an organisation that really "gets" the not-for-profit sector, and the priorities the Settlement Council is working towards. "Without good quality technology we wouldn't be able to do as much, or do it nearly as well.